MScraps Birthday PARTY!!!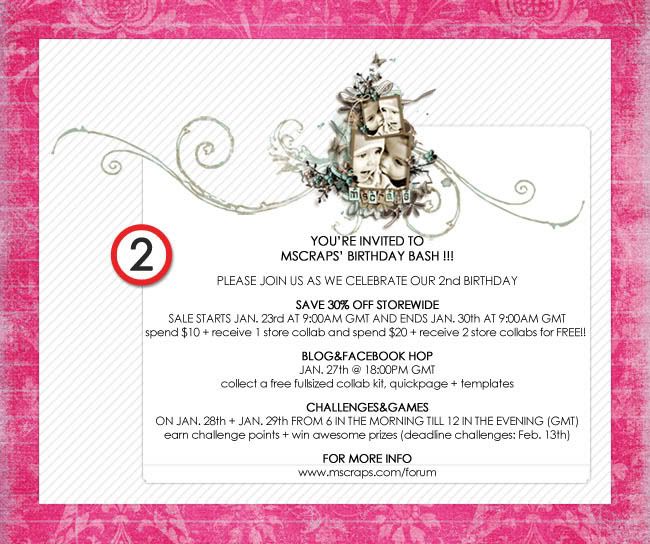 I'm so excited to be part of MScraps' Birthday Bash!! I'll be sharing 2 (yes TWO) freebies and I'm hosting my first challenge on MScraps. Actually it's my first challenge ever!! I hope all goes well. Please join us at the birthday party. There are lots of games, prizes and lots of savings to be had!
© Copyright Aichaku. All rights reserved.